Brockwell Swimmers are putting Relay Teams together for the Crisis Mid Winter Swim happening at the Lido on Saturday 9th December at 11am. Four members per team each swimming one width. Great fun for a great cause.
The registration fee is £26.08 (per person) which welcomes someone who is homeless in from the cold at a Crisis Centre this Christmas. Here they will receive warmth, comfort, advice and access to their year-round services to help leave homelessness behind for good. The registration fee covers both the relay and jump in if you wanted to do both.
For team information please email Paola .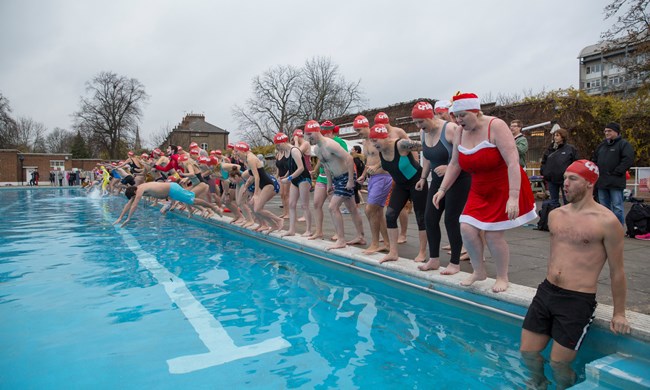 You will be provided with a Crisis swimming cap on the day. Fancy dress is encouraged but optional.
Homelessness is devastating for a person's health and well being. Did you know that the average age of death for someone who's homeless is just 47? And winter can be the most dangerous time of year. Your registration fee can help.
Save