Our Water Polo Sessions have proved popular, but we need more players to make the Summer Lido sessions financially viable. As well as paying for equipment and our coach, we also have to pay around £300 club insurance to cover the eight evenings we are allowed to play at Brockwell.
Please help spread the word by downloading our leaflet and place on notice boards, community boards, also give to your friends, stick on your car window or ask your local shop to display… anywhere you think they'll be seen.
Click on the image below, then print and cut in half. Simple as that.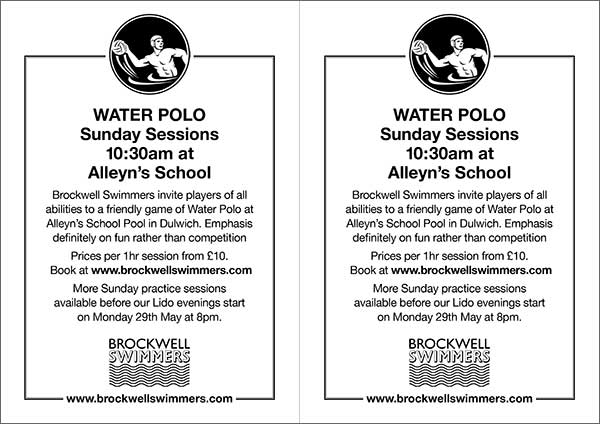 Please note that players save money by block booking. This also helps us pay in advance for the sessions at Alleyns School and the Lido.
Thanks for your help and see you in the pool.
Save
Save
Save
Save
Save
Save
Save
Save