Brockwell Swimmers are having a Thames adventure at the Secret Cinema… but don't tell anyone, its a secret!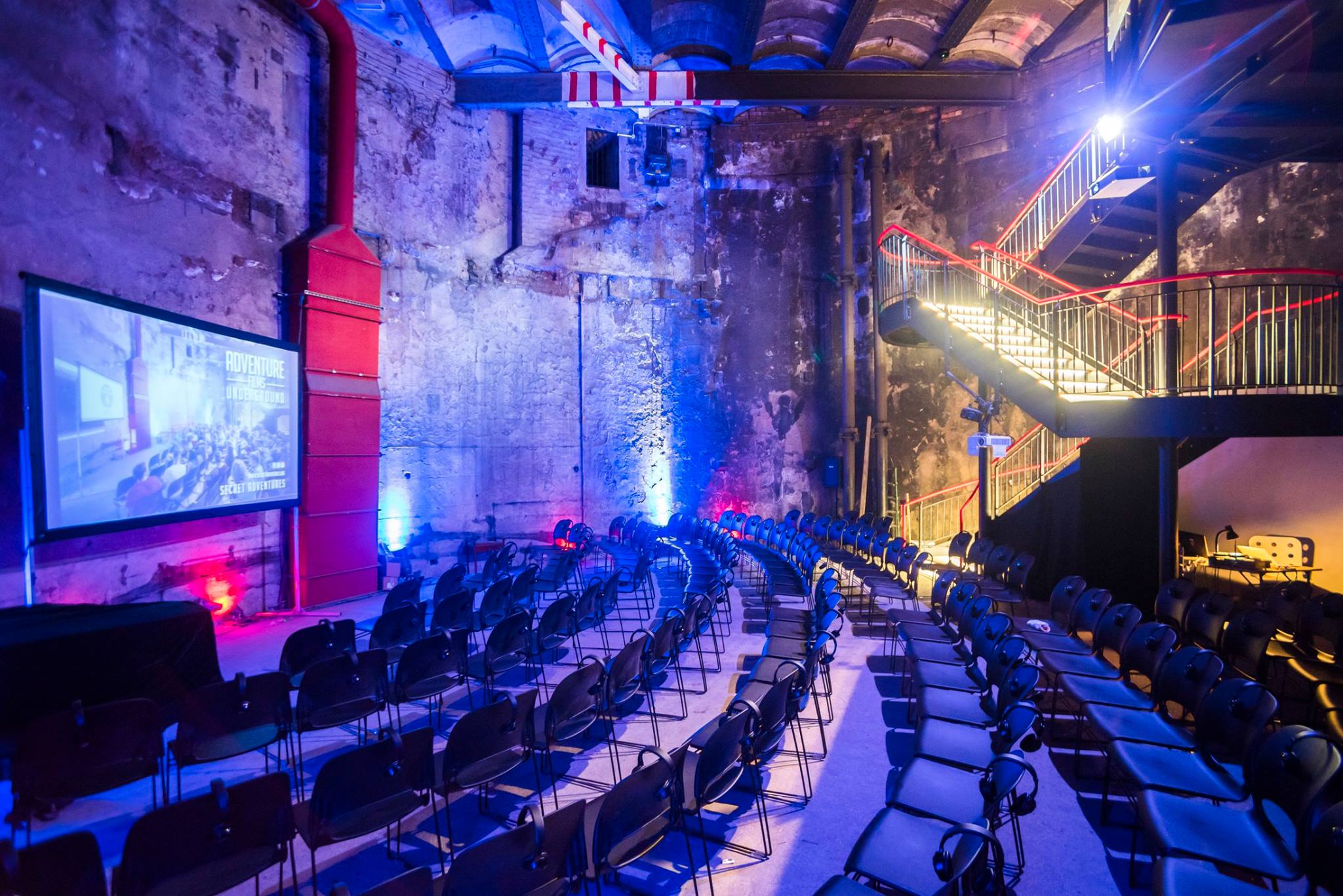 Watch 3 of the best adventure documentaries ever made in the tunnel leading under the Thames at The Brunel Museum in Rotherhithe.
This is not an official club event, but a number of us have booked tickets for Thursday 15th February, 6:30pm performance. Let us know if you will be joining us. More information at secretadventures.org. (This will replace our monthly Swim Social normally held at the Prince Regent third Wednesday of each month.)
The films (see below) have won over 22 film awards combined and will start in the tunnel under the garden at 7.30pm.
The Swimming Granny
The first film is about an 85 year old granny who swims every day in the sea tottering into the water with great waves all around her. She found it helped cure her postnatal depression when she was a young woman and has been swimming in the sea ever since. A short and powerful homage to the joys of wild swimming.
North of the Sun
Two Norwegians find an islolated beach in the Arctic circle where they surf for 9 months in the dark. They build a beautiful cabin out of driftwood and collect rubbish on the beach. The ultimate hut fantasy film.
And Then We Swam
Two friends decide to row across the Indian Ocean. Far from being extreme athletes, neither had actually ever rowed before in their lives. But four months earlier, determined to prove their doubters wrong, they got their secondhand boat to the start line on the west coast of Australia, and set off.
What's Included?
3 of the best adventure films ever made (winner of over 22 film awards)
Entry into a unique underground venue leading under the Thames
Access to the beautiful Brunel roof garden with campfire, marshmallows, candles and lanterns
Delicious wild cocktails, honey beer and Greek street food available to buy before the films and in the interval.
The Venue
This is where engineer Isambard Kingdom Brunel nearly drowned before the tunnel under the Thames opened in 1843. It was the world's most popular visitor attraction, with a million visitors in the first three months. It is now a very special cavernous space that will help you feel excited to be living in London again.