Brockwell Water Polo for all
Recreational Club Water Polo sessions were started at Brockwell Lido back in the Summer of 2015 thanks to our first coach Jim Boucher. With a growing membership we now play all year round using an indoor pool in the Winter.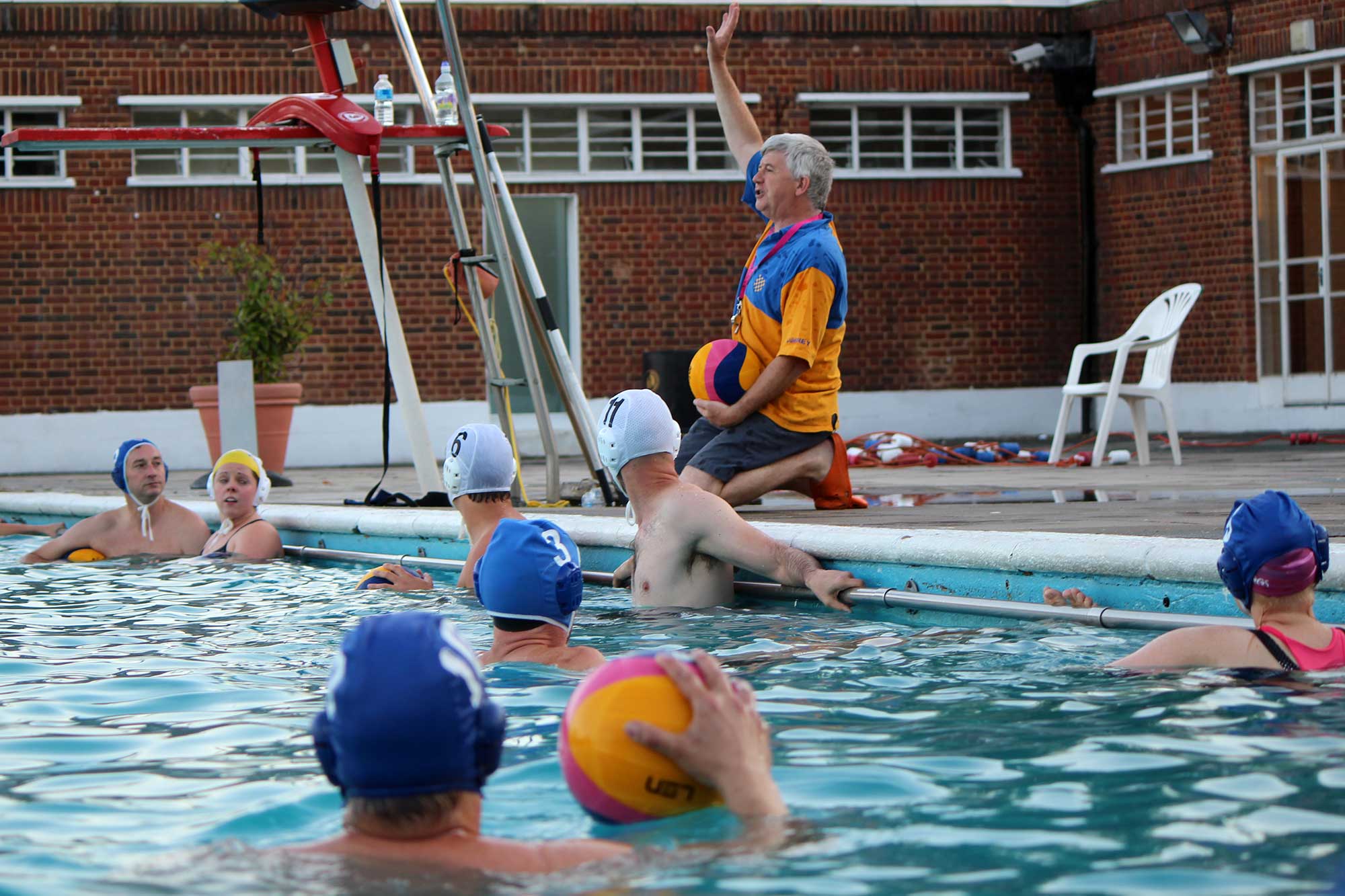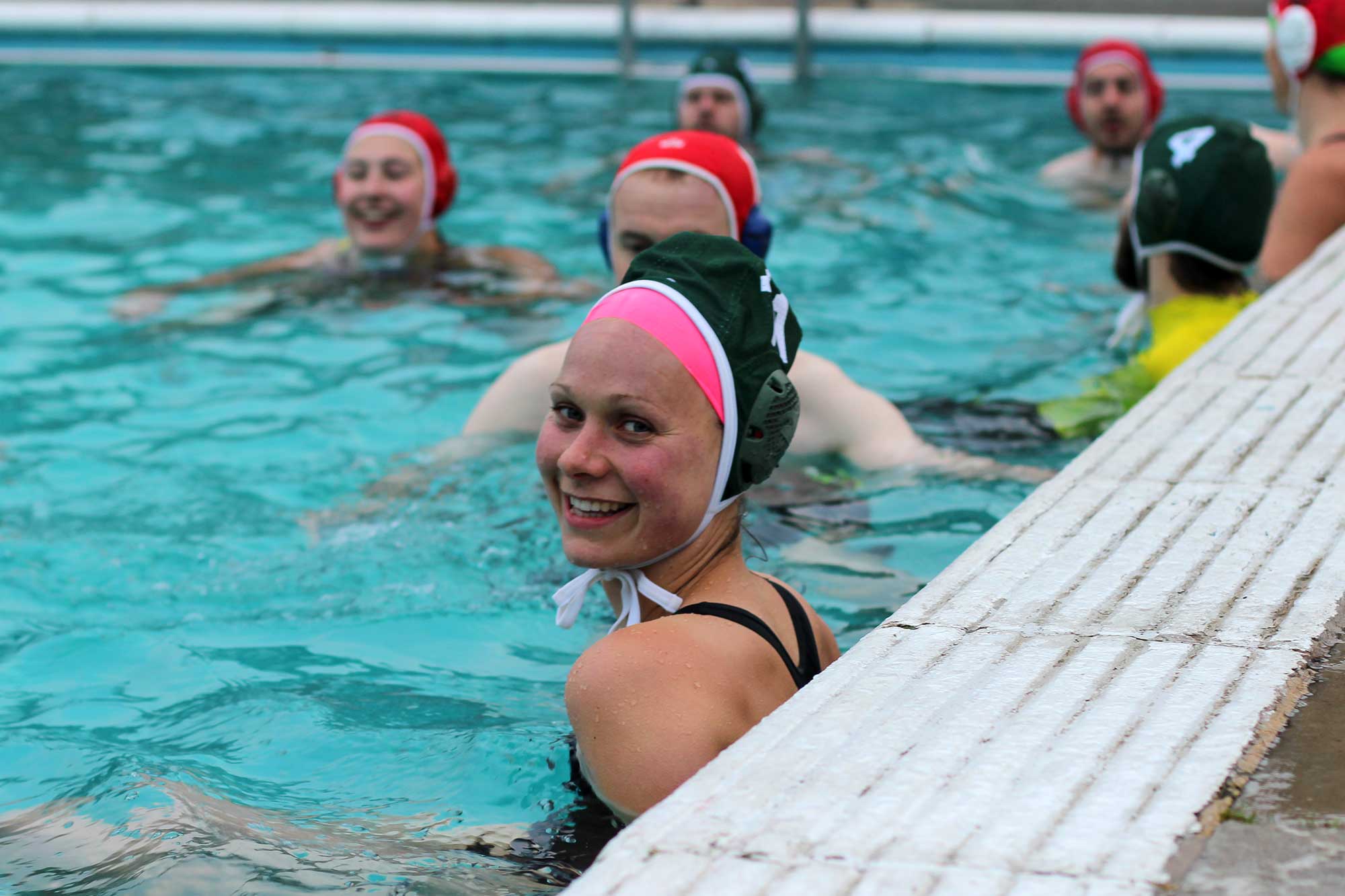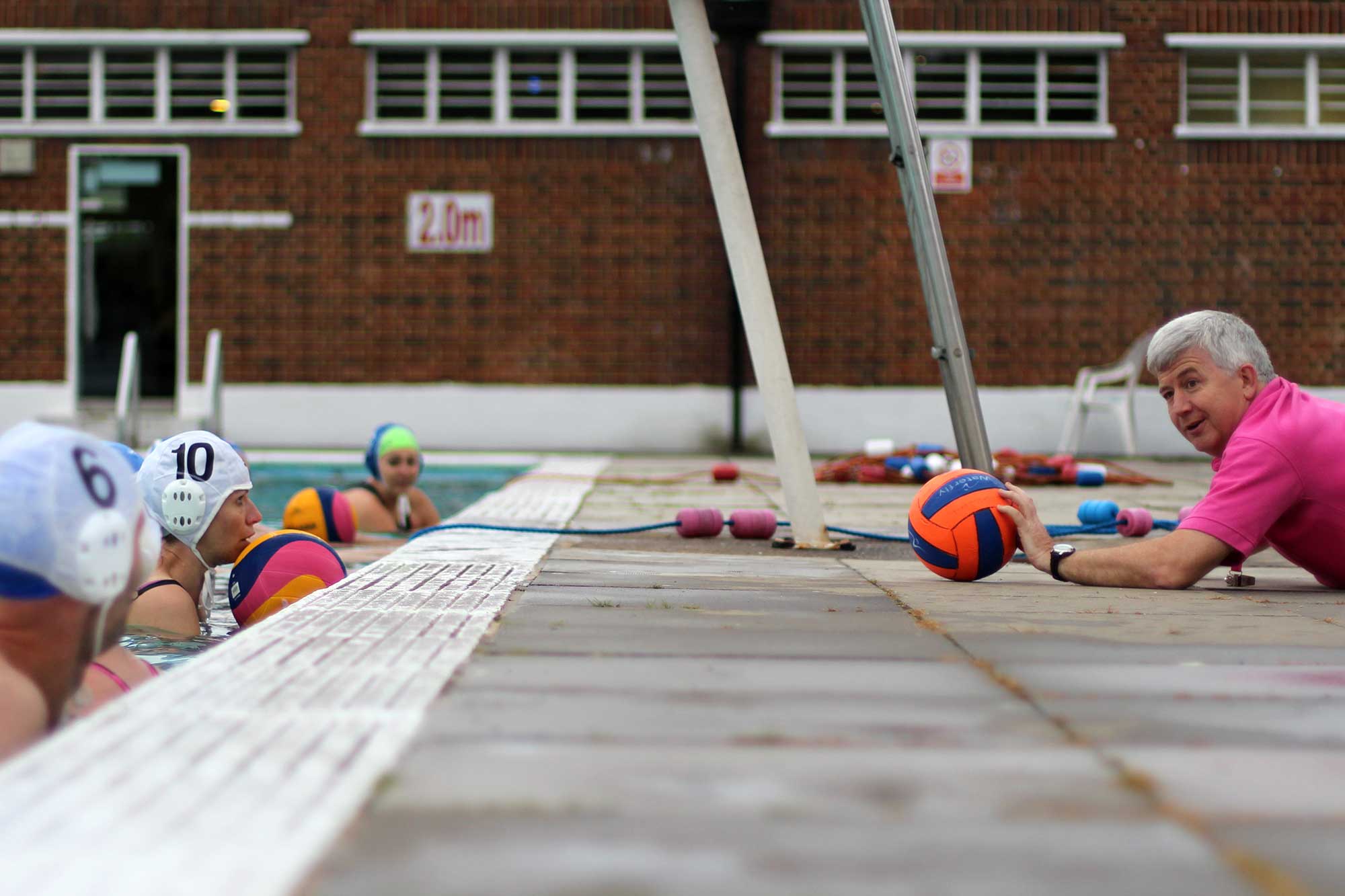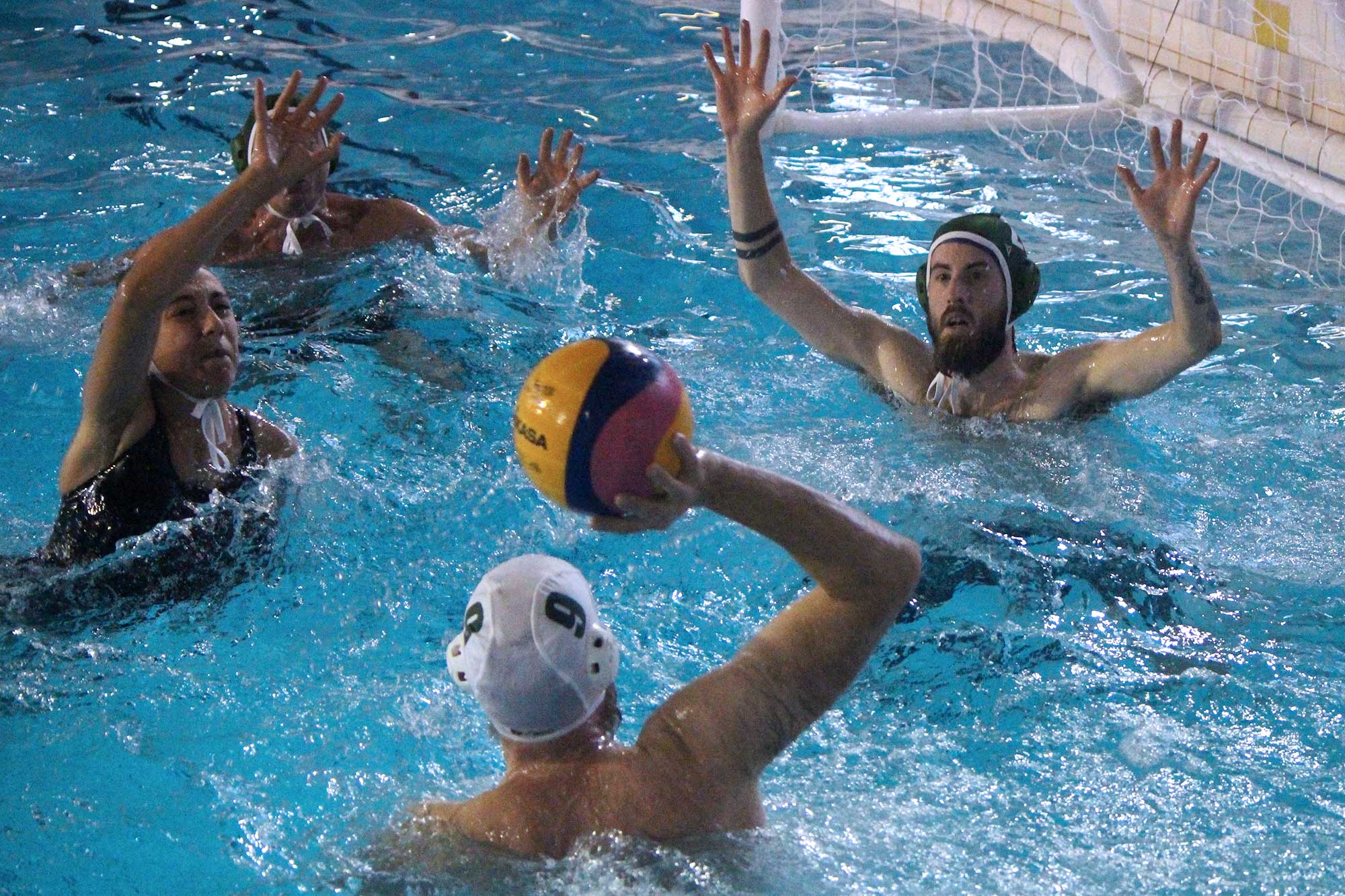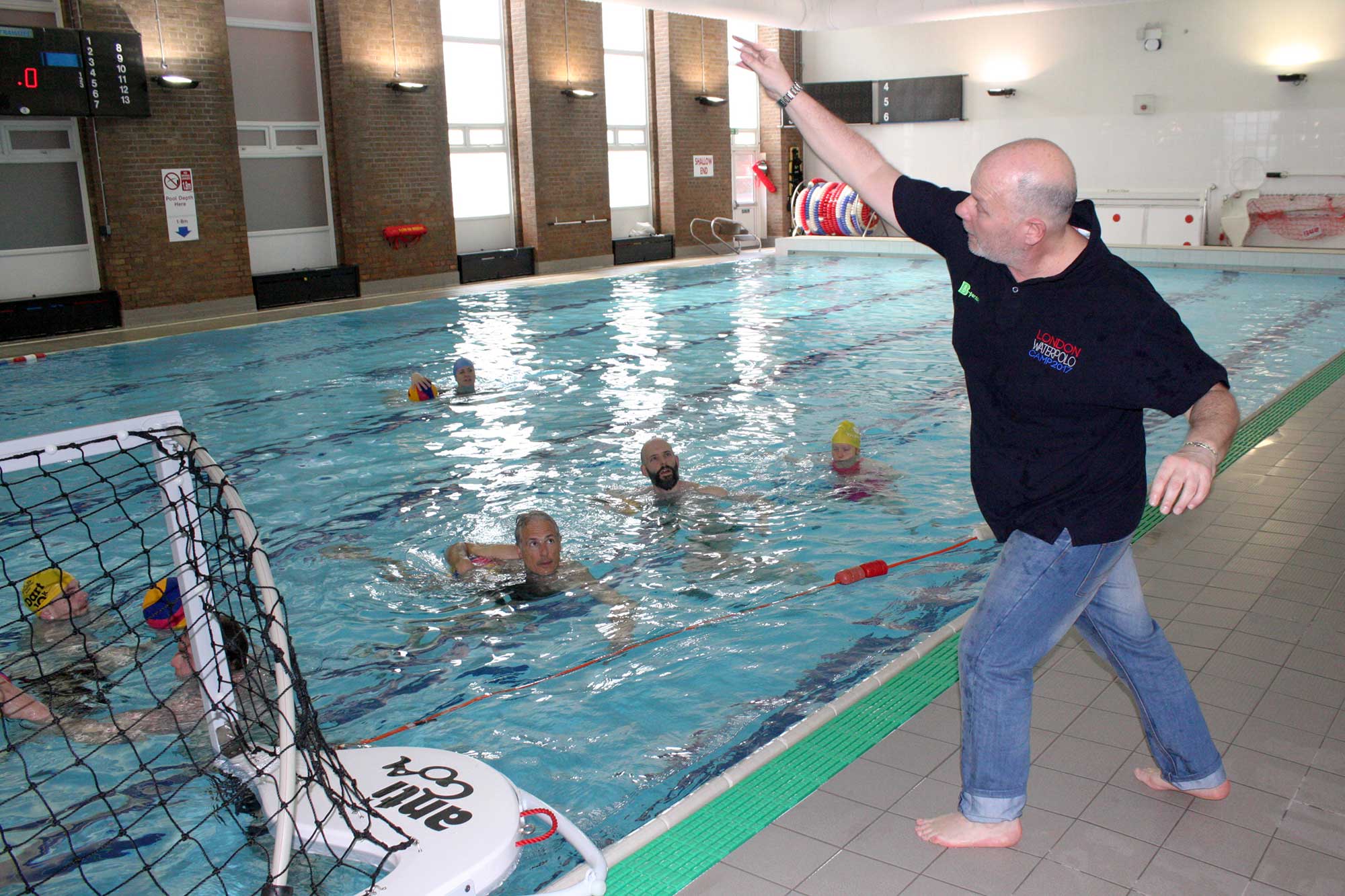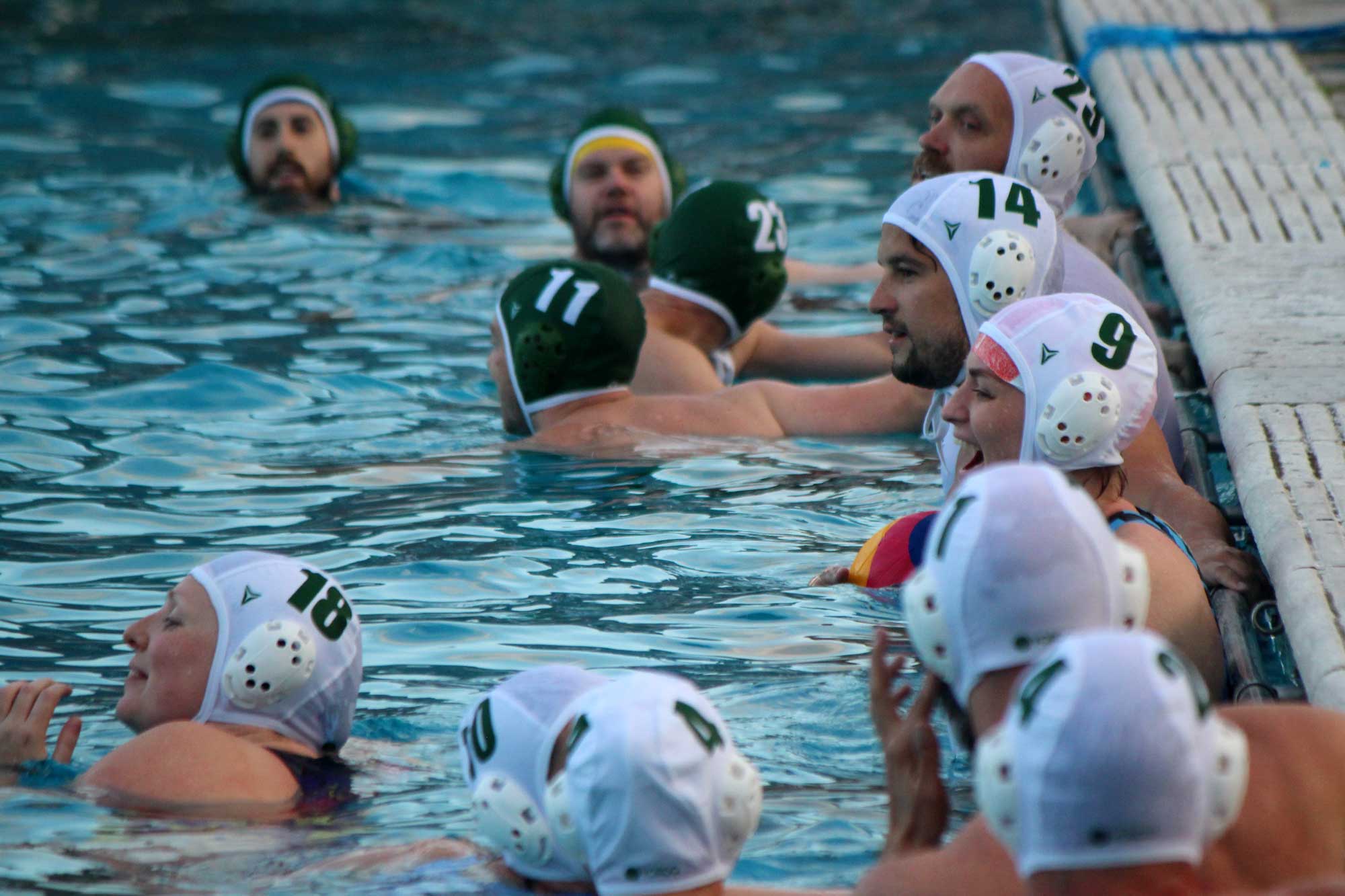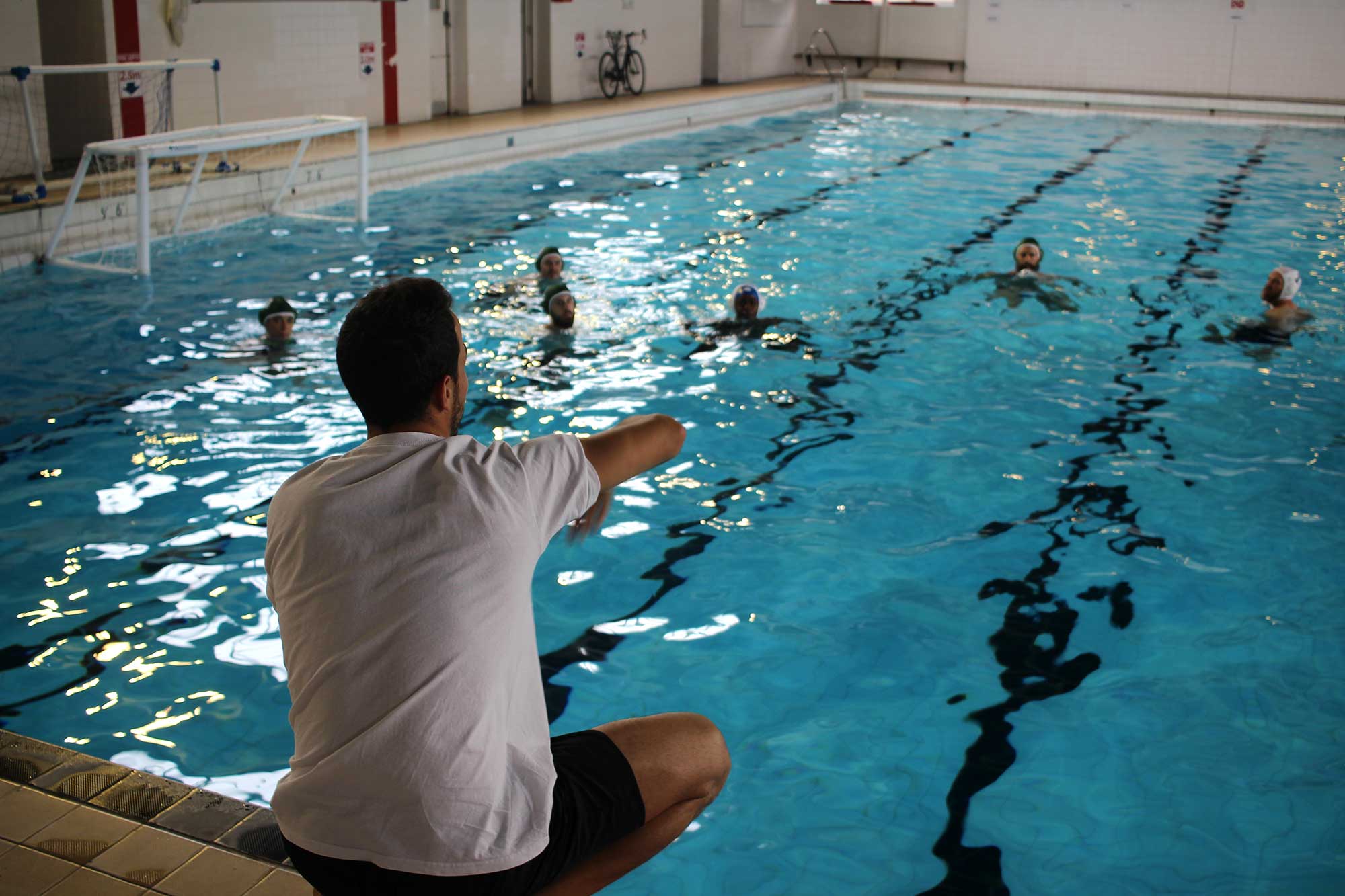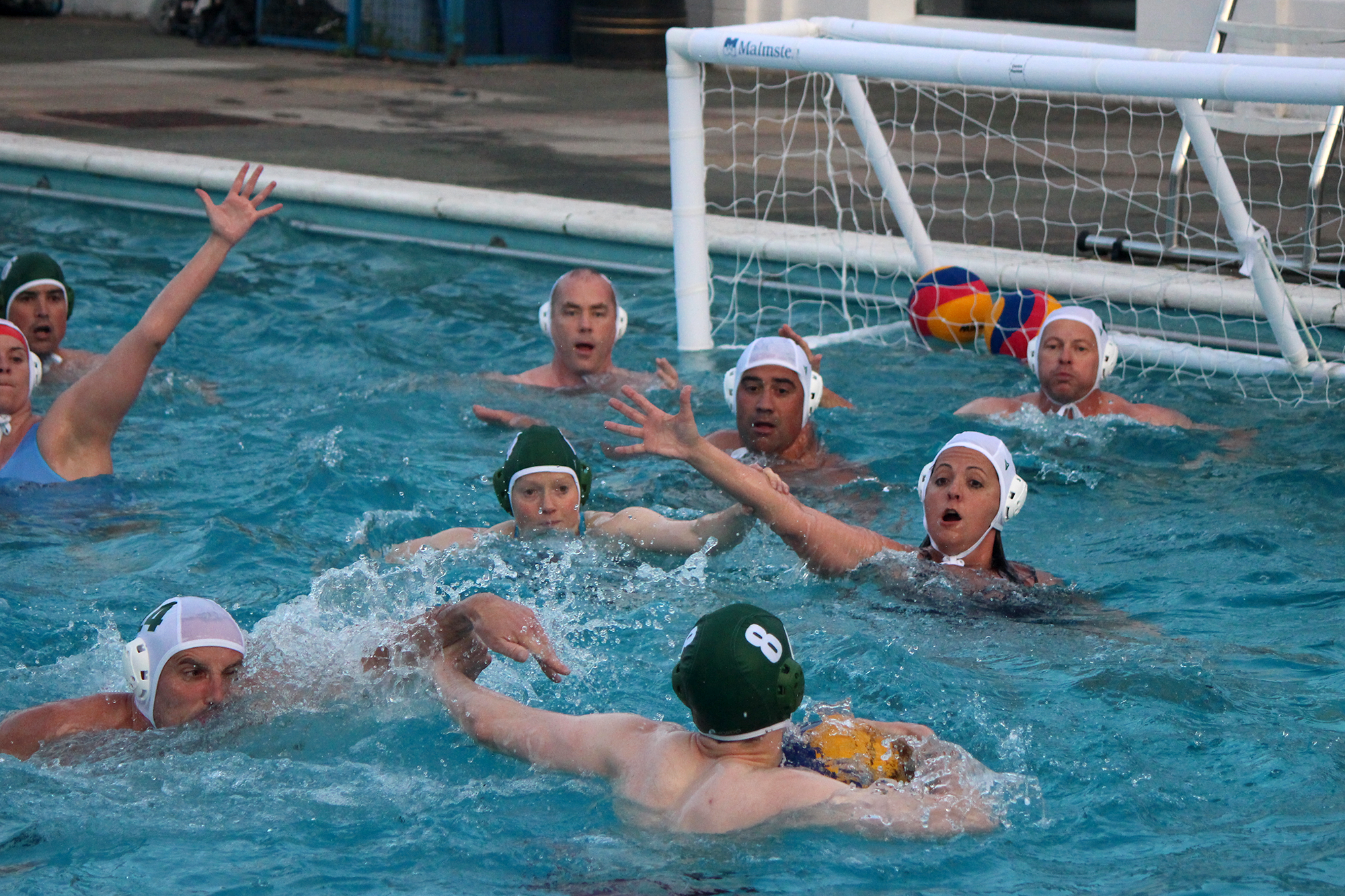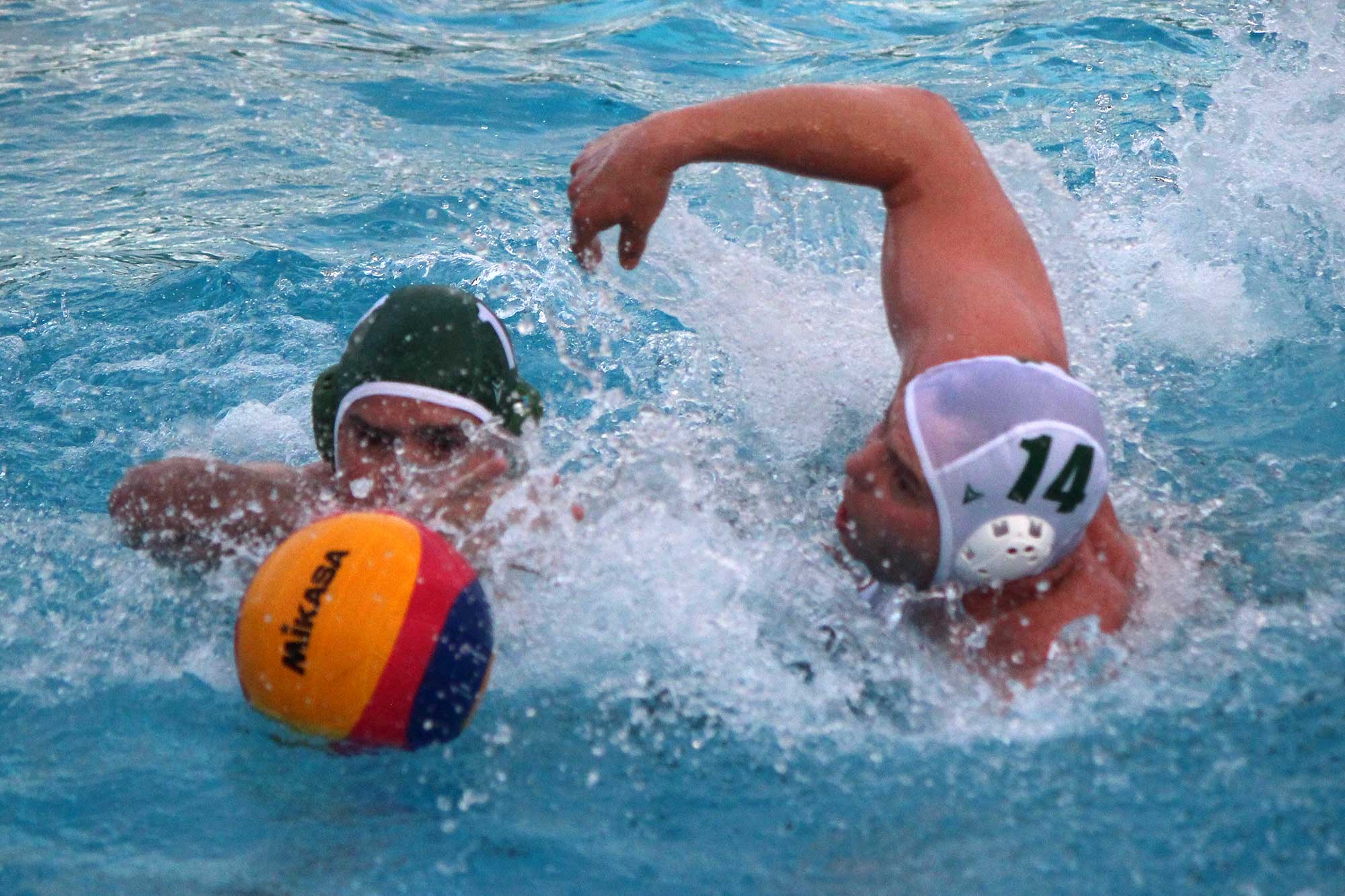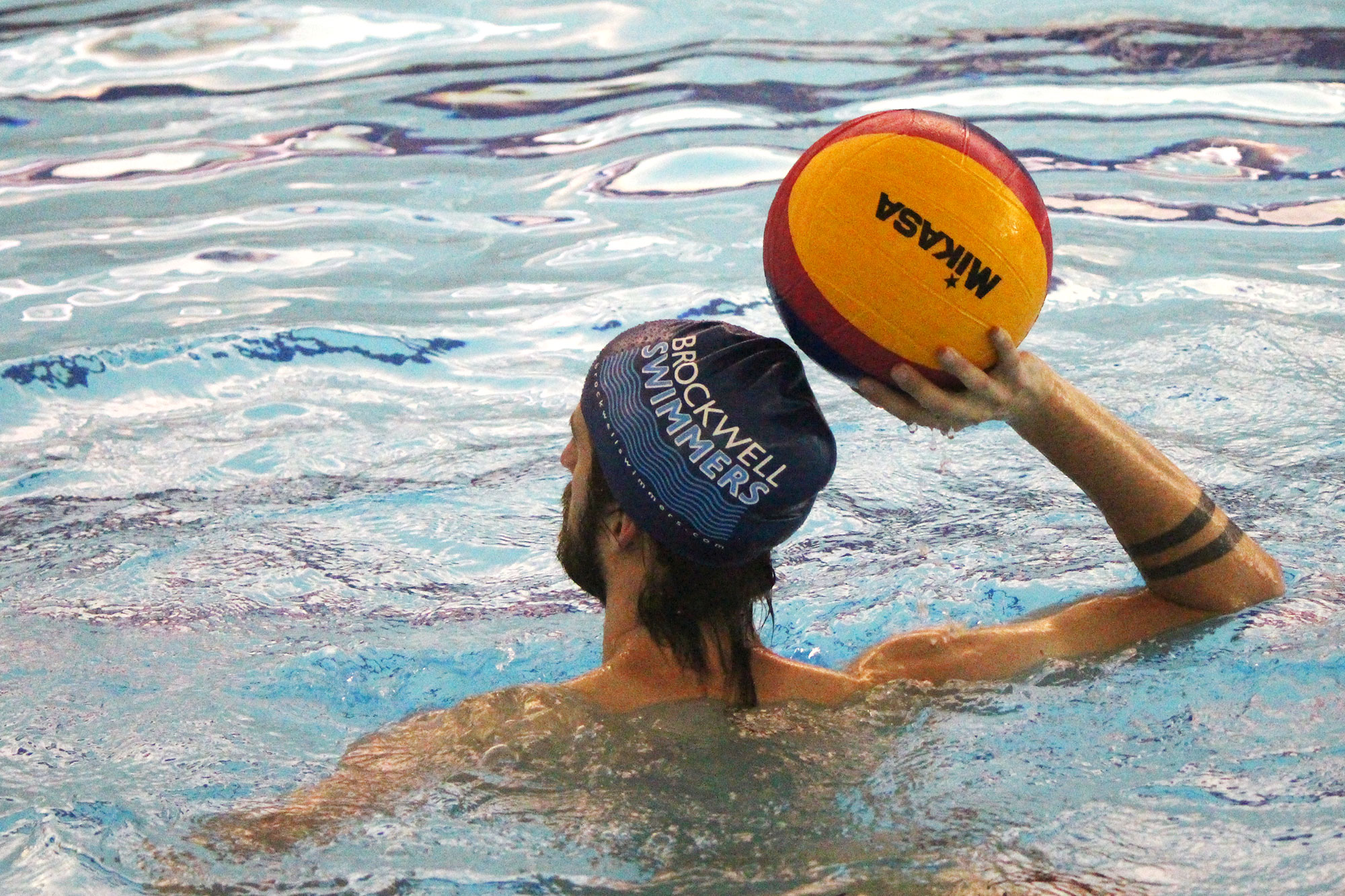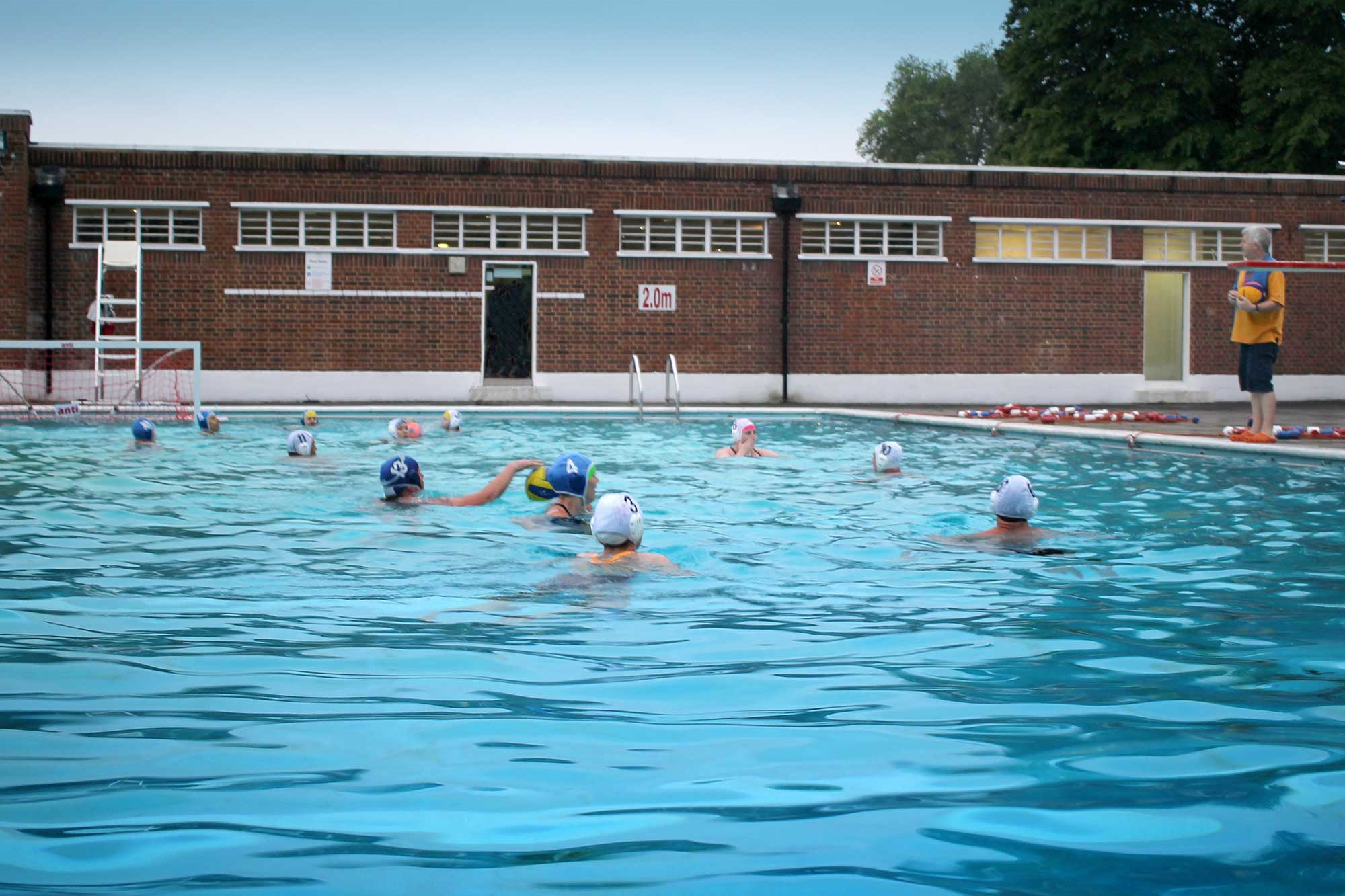 Water Polo is a great team game, great exercise and a great way to meet other swimmers. The sport combines speed and strength, as well as learning new skills and a high level of fitness. A refreshing change from trudging endless lengths in the pool on your own. For an outline of the basic rules visit the Swim England web site.
Our sessions are open to all levels of players, from complete beginners to seasoned shooters. All are coached by professional and national-league players. The one hour session normally starts with basic skill techniques, finishing with a team match before decanting to the pub for a 'game analysis'.
We occasionally play non-league games against other London and UK clubs. We like to say we're the Number One Mixed-Gender Outdoor Waterpolo club in the UK (we're also the only one we know of ).
Sessions are open to competent swimmers who are comfortable treading water at the deep end of the pool (there is a lot of treading water). No goggles, eyewear or jewellery can be worn during the sessions to avoid injury. If you wear glasses or hard contact lenses, we recommend you wear disposable contact lenses for the session.
Protective swim caps, balls and goals are provided by the club. Just bring your swimming cossie, a towel and your enthusiasm.
Water Polo sessions are for club members only (membership is currently free). If you are a Member please login to access the Shopping Water Polo Booking page. If you are not a Member please register your details before logging in.
Any questions please get in touch via the Contact Us page.