Farnham to Frensham Great Pond (or on to Bentley Station) Sunday 24th September. This is taken from Wild Swimming Walks, walk number 4, distance 8 (or 13) miles.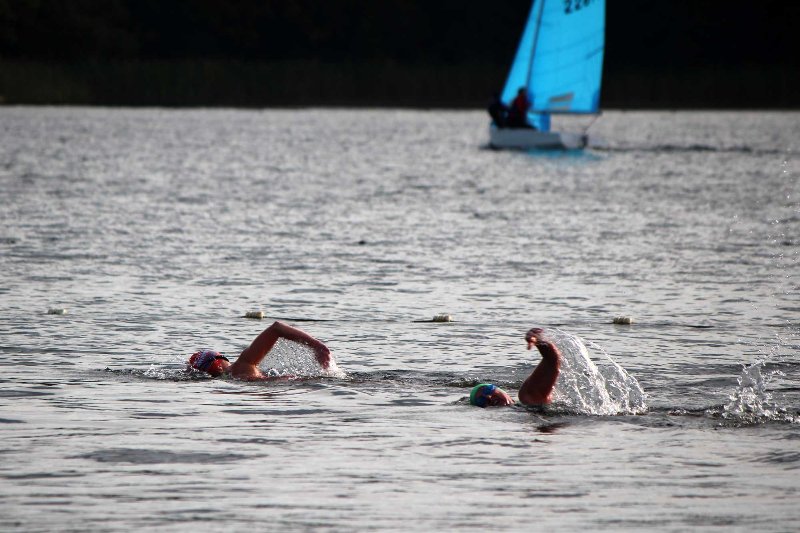 We will be meeting at Brockwell Lido Car Park at 10am, Sunday 24th September, then driving down to Farnham Station arriving at 11:10am. Please let us know if you have a car and can offer anyone a lift. Also let us know if you need a lift.
Alternatively you can catch the 10:07am from Waterloo Station arriving at Farnham Station at 11:13am. Both parties to meet at the exit of Platform One at 11:15am.
This walk offers a glorious day out exploring varied landscapes over good terrain with several little gems to discover. It is great for dogs too, as they are allowed at the Frensham Ponds if they are on a lead.
Having left the station we will continue on to the North Downs Way, along the River Wey (swimming opportunity number one), past Frensham Little Pond and onwards to swimming opportunity number two.
We will arrive at Frensham Great Pond around 1:30pm for swim two and picnic (don't forget to bring a packed lunch). Hopefully we might also meet some of the local F.A.R.T.s (Frensham Aquatic Recreational Team).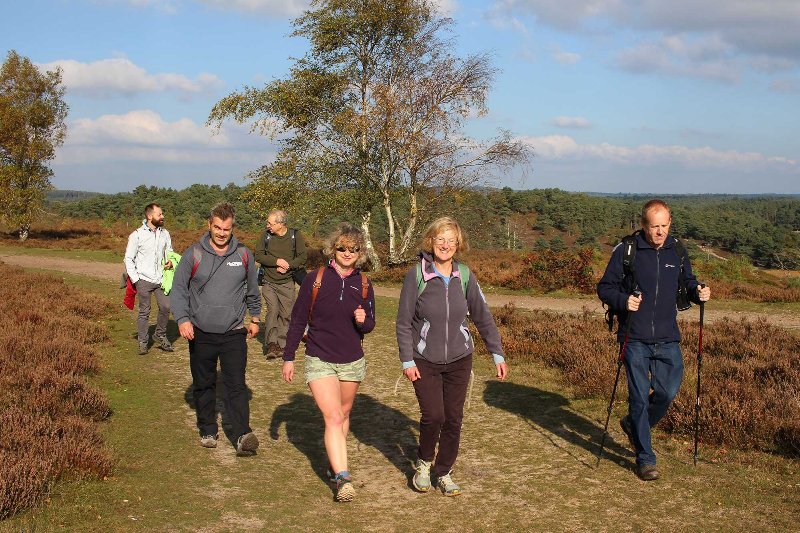 Distance covered to this point is 8 miles and you then have the option of either taking a taxi back to Farnham (sadly the number 19 bus does not run on a Sunday) or continuing on another 5 miles to Bentley Station. Here we will catch the 4:23pm back to Farnham (or on to Waterloo arriving at 5:34pm). These run every two hours so timing is rather crucial here.
If you are travelling down from Waterloo we suggest you buy a return ticket to Bentley if you want to walk the full 13 miles.
To download the relevant chapter from the book click here >>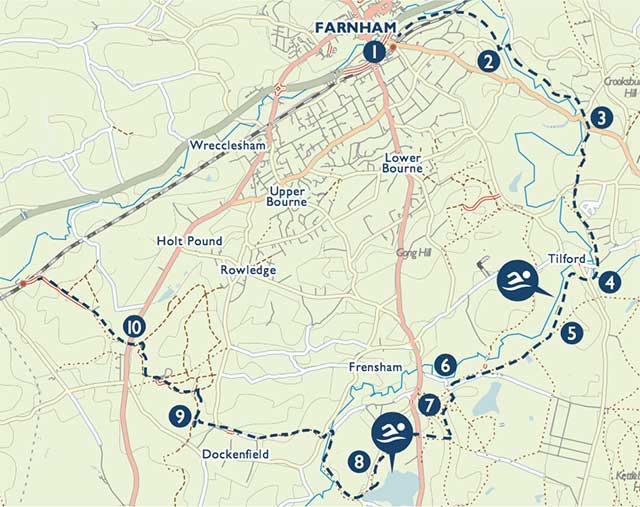 (pictures and map: wildswimming publishing)
Participants take part in this event at their own risk. For full details click here.
Save
Save
Save
Save
Save
Save