We're off for our annual August stroll round Hampstead Heath on Sunday the 20th, starting at Parliament Hill Lido, a splash at the mixed pond, and finishing with a glorious swim at the mens or ladies pond.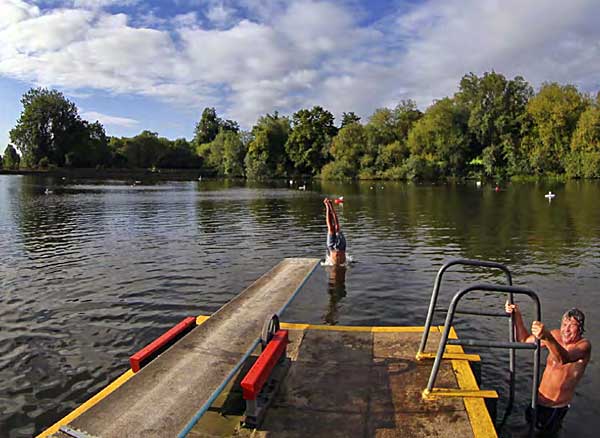 Meet outside Brixton Tube Station at 10am. We then travel to to Kentish Town, via Victoria and Northern Line. From there we walk to Parliament Hill Lido and meet other swimmers outside the entrance at 11am.
After our first swim we then walk north west to the Mixed Ponds for a second swim before heading north for Kenwood House. After light refreshment we then head south east to the Ladies or Mens Ponds, you choose.
The whole walk should take around 4 hours so should be back in Brixton around 5pm.
This route is based on the Wild Swimmig Walks book, Walk No. 1. To download their .pdf click here.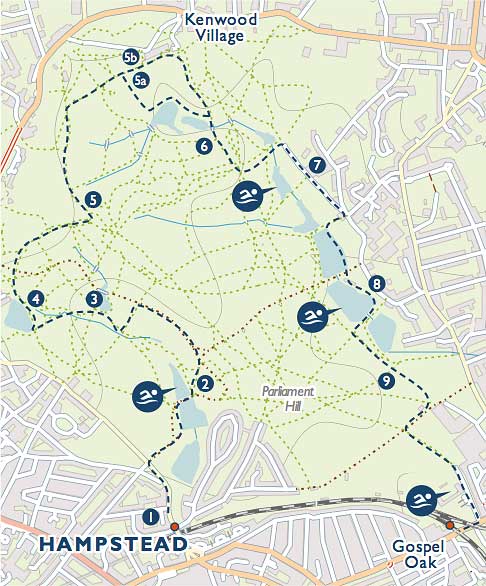 (pictures and map: wildswimming publishing)