Tooting Bec Lido are inviting local clubs to their annual Midsummer Relay Races on the evening of Wednesday 21st June at 7:30pm. This will also be the venue for our regular Swim Social evening (normally held at the Prince Regent) so even if you are not swimming please come along and support our teams.
Brockwell Swimmers have booked two teams to represent our wonderful Lido. This is definitely more about taking part than winning so fast or slow, all are welcome. One hundred yards of beautiful blue water on a balmy Summer's evening, what's not to like?
TEAMS NOW FULL, but we would still love your support to cheer us on.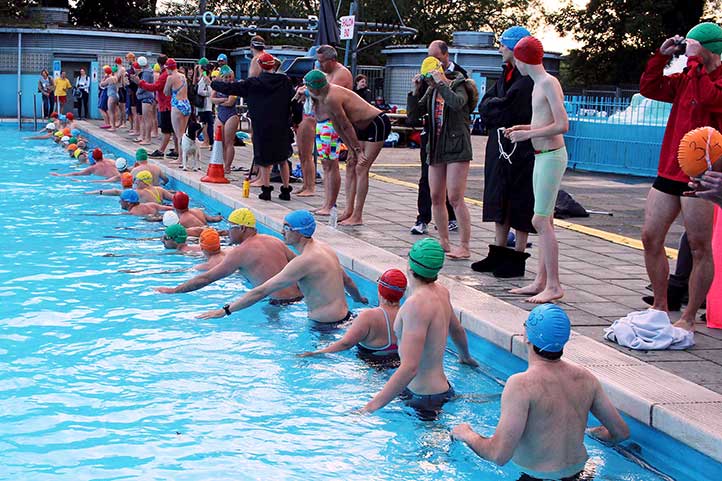 Each team will include four swimmers and each swimmer will swim four lengths in relay, so a total of 16 lengths will be swum per team. Each team must be mixed gender. Minimum age of swimmers is 10 years old. Teams are divided into age groups (under 100, 101-150, 151-200, over 200). We also need a couple of time keepers, any volunteers?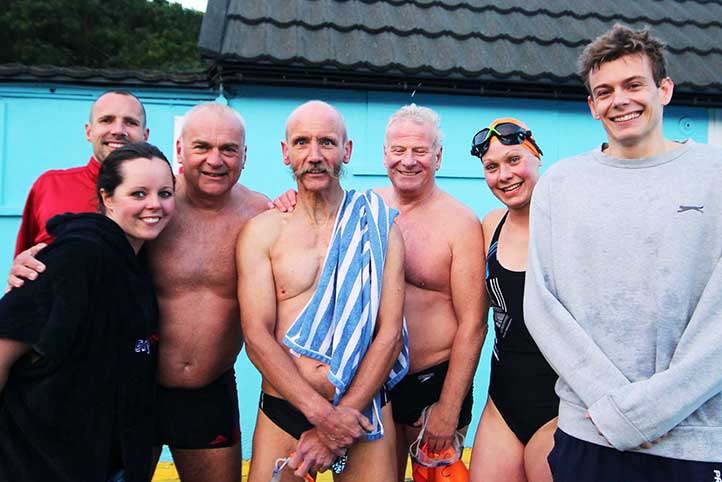 Participants take part in this event at their own risk, for full details click here.
Save